2017 Hebei Senior Renai Care Second CAREGIVERS' DAY Condolences Activities
On 12 September 2017, in order to celebrate the caregiver's day and also to embody the company culture of "work in Renai, feel the warmth", Renai senior care headquarters carried out the caregiver's condolences activities. Leaders from Strategic Development Center, Operations Center, Management Center and Service Center participate and present flowers to the caregivers.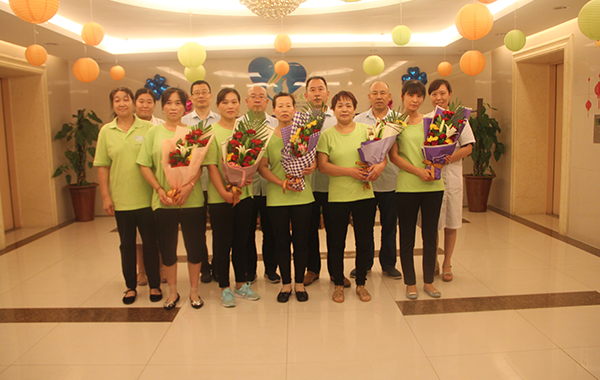 In addition, the company will carry out the performance review of outstanding caregivers in all its institutions. To enhance the nursing skill and the operation technique in the form of the appraisal, in order to provide the elderly with higher quality nursing service, enable the elderly to enjoy in old age.
Hebei Senior Renai Care founded in May, 2005. It is a large-scale diversified industrial complex. After 10 more years of development, it has built multiple industrial structures including "institutional senior care"; "community senior care"" home health services" and so on, under the core value of "combination of medical and health care". The current company assets of nearly 200 million RMB, nearly 500 employees, with more than half caregivers working in the front-line. They make beds, feed, help turning over the elders as well as cleaning and other hard and difficult work. They make an extraordinary contribution in the most ordinary day to day work. In order to allow the families of the elderly residents to work and live without worrying about them, they work with dedication, soothing and caring for the elders.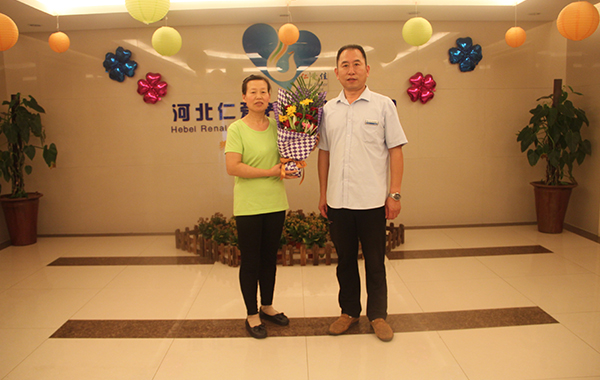 By holding the "Caregiver's Day" condolences activities, it not only embodies the care and love for the nursing team, but also enhances the social status of the caregivers, and more importantly embodies the labor value and the occupational dignity of the caregivers, so that more people in the society can also care and appreciate the caregivers, which enable them to serve the elders better with care and love from the bottom of their heart.