2018 Shijiazhuang Xinhua District Citizen Fitness Games "Renai Cup" Fitness Ball Competitions Successfully Ended
2018-09-03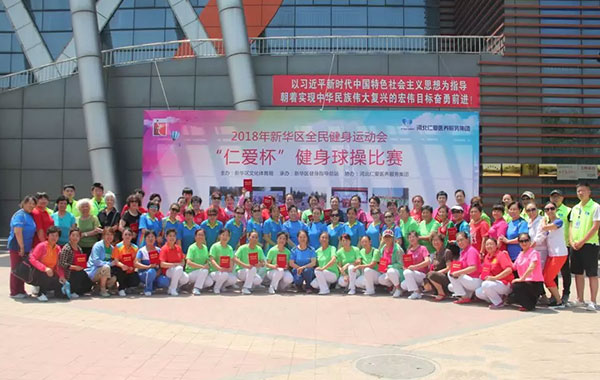 In order to meet the growing needs of people keeping fit, we will convey the healthy and uplifting spirit to the public and promote the concept of healthy living. On June 23, the "Renai Cup" Fitness Ball Gymnastics Competition jointly organized by Shijiazhuang Xinhua District Cultural and Sports Bureau, Xinhua District Fitness Guidance Station and Hebei Renai Senior Care was held in Xinhua District Cultural and Sports Center. There are more than 600 citizens divided in 35 teams. They showed true sportsmanship through fitness ball gymnastics.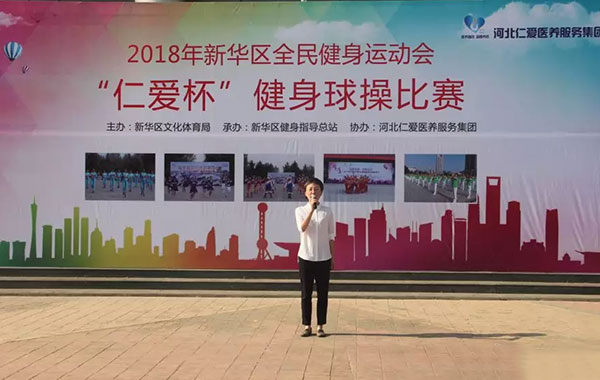 Li Jingwen, deputy director of the Cultural and Sports Bureau of Xinhua District, Shijiazhuang City, addressed the Citizen Fitness Games.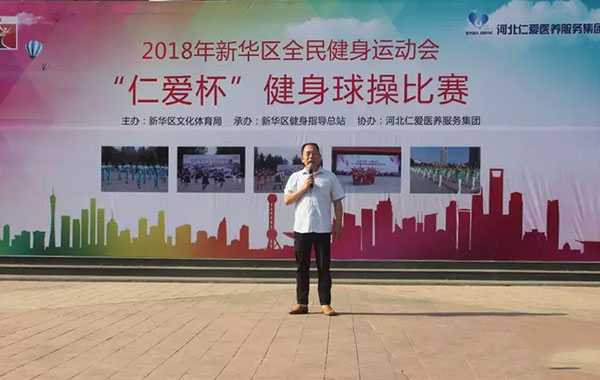 Wang Junhai, deputy general manager of Hebei Renai Senior Care Management Center, addressed the Citizen Fitness Games.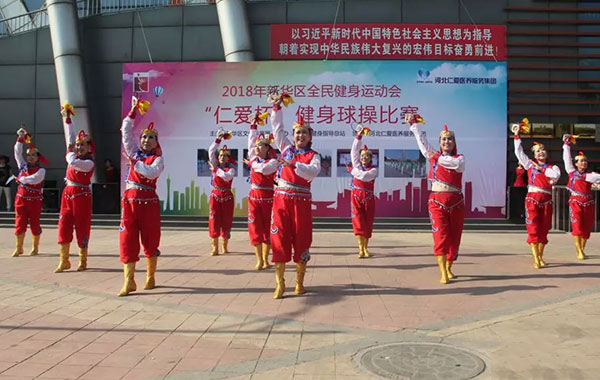 At 8 o'clock in the morning, with the song "Dancing China" kicked off the "Renai Cup" fitness ball game competition, each participating team used flexible dance steps to pull the fitness ball up and down, making dazzling moves. Fancy skills make the onlookers stunned and hooked.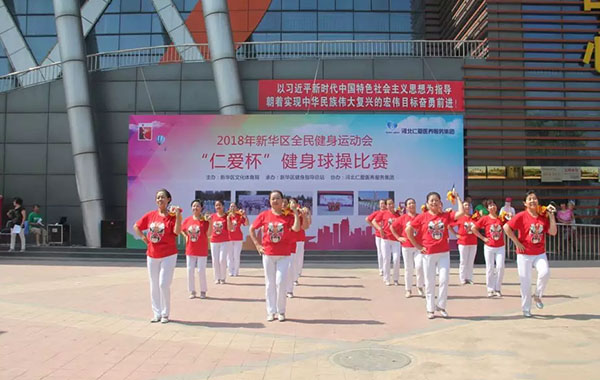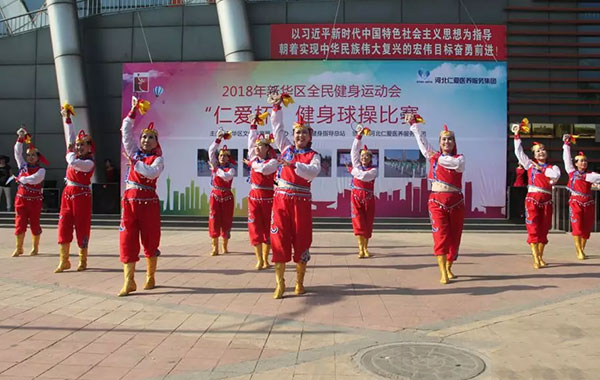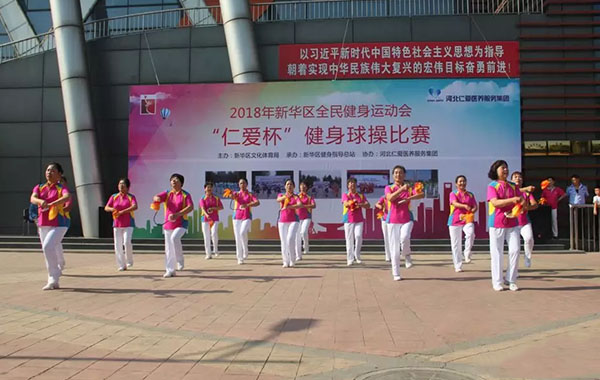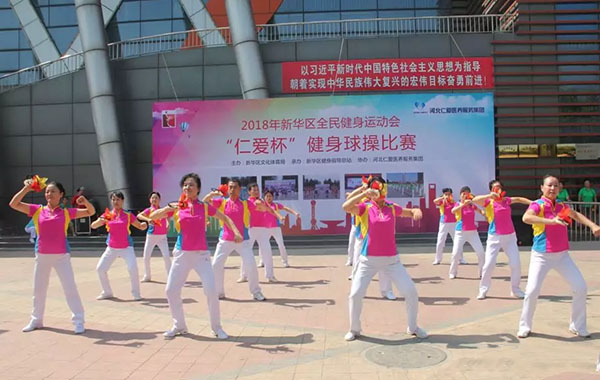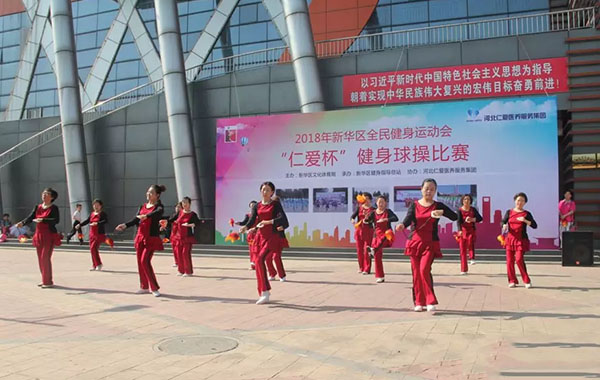 After competition of a whole morning, the teachers of the Xinhua District Fitness Guidance Center selected the outstanding teams according to the performance. The leaders of the Xinhua District Cultural and Sports Bureau of Shijiazhuang City and the Hebei Renai Senior Care issued certificates of honor to the outstanding teams. They also took a group photo together.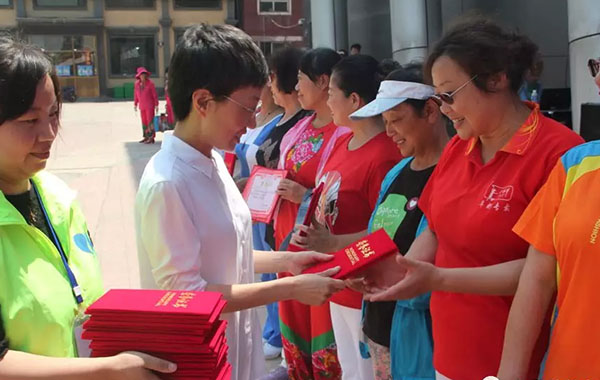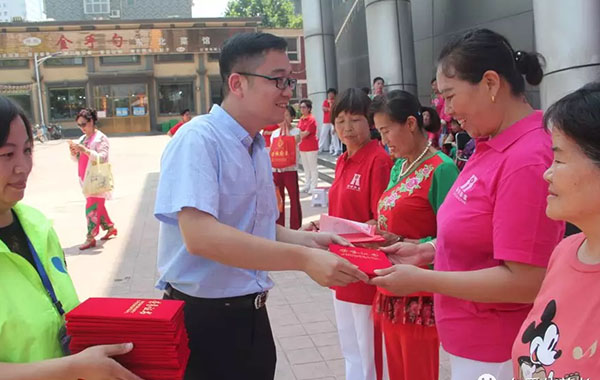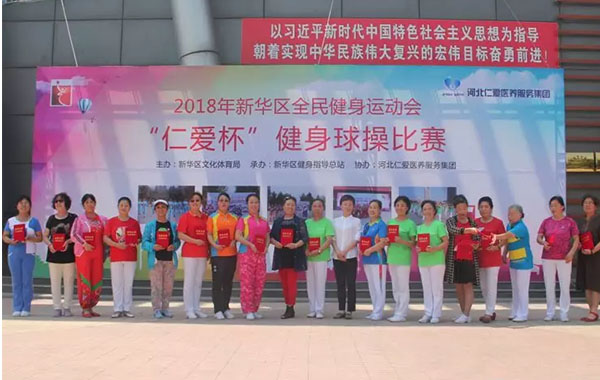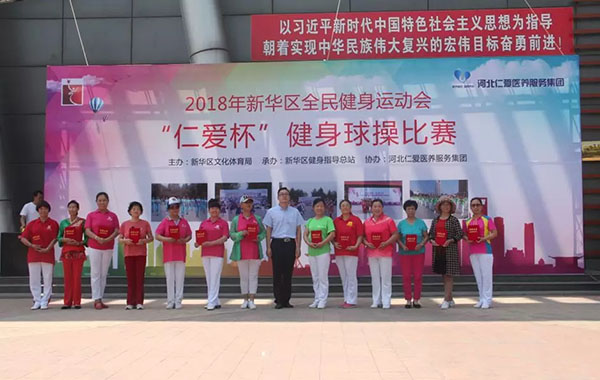 In recent years, with the continuous improvement of the health awareness of the elderly in the city and the improvement of the living quality, more and more elderly are involved in various sports and fitness activities. The fitness ball exercise, which is a national fitness activity promotion project, is welcomed by more and more elderly. Hebei Renai Senior Care adheres to the corporate mission of "Do good to the world, bear the responsibility of every life, pass on love and create a better life for all elderly". We will incorporate sports, fitness, health care and entertainment into one, form an emerging fitness exercise suitable for the elderly to exercise, so as to enhance the physical fitness of the elderly and make them happier. The Senior Fitness Ball Competition held a friendly game, a healthy game, a happy game. It became a wonderful elderly fitness and sports event, which effectively promoted the vigorous development of sports activities of elderly in the whole district.